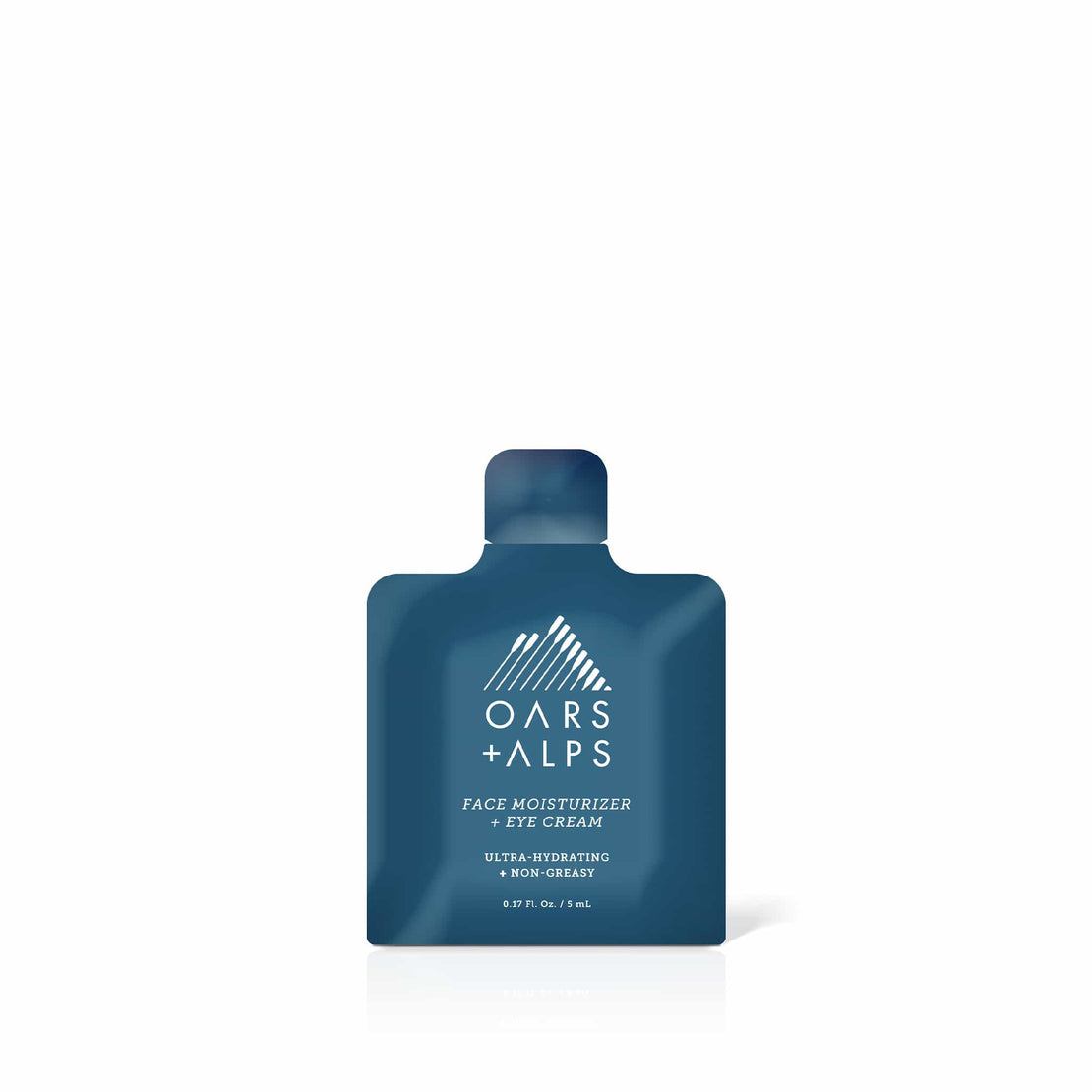 How to use
FAQ
Features
Ingredients
Apply face cream evenly on clean skin morning and night.
Apply a thin layer under your eyes and thicker amount on the rest of your face.
May be used after shaving
For external use only. If product gets in your eyes, rinse thoroughly.
This face moisturizer harnesses powerful, clean ingredients to quench and restore skin's youthfulness, without leaving your skin feeling oily.
May be used as part of your daily morning routine and as a night cream.
Free of alcohol, so will not irritate the skin post-shave.
Non-greasy and fast-absorbing
Aloe Leaf Juice and Vitamin E moisturize and fight free radicals, a main culprit of aging. Meanwhile, Alpine Caribou Moss™ boosts elasticity and guards against environmental stressors such as pollution.
Alcohol-Free, Glycol-Free, Paraben-Free, Phthalate-Free, Sulfate-Free
Ingredients
(Hover over ingredient to see details)
Water, Aloe Barbadensis Leaf Juice, Glycerin, Caprylic/Capric Triglycerides, Cetyl Alcohol, Stearic Acid, Shea Butter Ethyl Esters, Glyceryl Stearate, Simmondsia Chinensis (Jojoba) Seed Oil, Tocopheryl Acetate, Cladonia Stellaris Extract (Alpine Caribou Moss), Carthamus Tinctorius (Safflower) Seed Oil, Propanediol, Panthenol, Sodium Hydroxide, Acrylamide/Sodium Acryloyldimethyltaurate Copolymer, Isohexadecane, Polysorbate 80, Caprylyl Glycol, Phenoxyethanol, Xanthan Gum, Dipropylene Glycol, Dimethicone, PEG-100 Stearate.
How anti-aging eye creams work, and if they work, comes down to the ingredients used in the formula. Some eye creams use ingredients to boost collagen production in your skin to help it maintain or regain its bouncy, youthful appearance. Some use antioxidants to fight cell damage from free radicals. Yet others use certain ingredients to decrease inflammation, plump the skin through hydration or increase cell turnover. Regardless of the mechanism, you'll want to make sure you're using a combination of high quality ingredients to get the best results for your skin.
Despite what some skincare brands may claim, you can't truly "remove" wrinkles without aesthetic or surgical alterations. However, you can reduce their appearance with certain skincare ingredients. For example, wrinkles can look deeper or more obvious when your skin is dehydrated (think of a raisin vs. a grape), so using deeply hydrating skincare products can help. Wrinkles can also be exacerbated by environmental factors, so you want to apply products that protect your face from those elements every day.
Collagen is the most essential structural element in your skin. It keeps it bouncy and youthful. Over time, it gets weaker due to damage from UV rays and pollution and as we age we produce less. The good news there are several ways to boost collagen production. In skincare, it comes down to the type and quality of ingredients in your products. Hyaluronic Acid is widely known to have this effect and is most concentrated when it is delivered through a serums. Vitamin C, especially in the form of L-Ascorbic Acid, also boosts collagen production by increasing collagen synthesis, stabilizing collagen fibers, and decreasing collagen degradation.