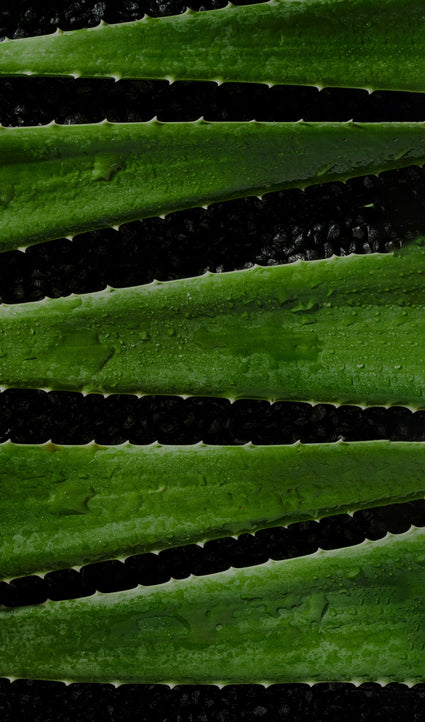 You've got questions.
We've got answers.
About us
Oars + Alps makes skincare for active, on-the-go individuals. You can trust us for 3 things: 1) high quality, clean ingredients 2) effective formulas and 3) products designed to keep up with your busy, active life.
The name Oars + Alps was inspired by the company's founders, Mia and Laura, whose active husbands enjoy rowing and skiing. Read more on our 'About Us' page.
Here on oarsandalps.com you can find every product available, including the newest launches! When shopping directly with us you can contact our team for questions, earn O + A Rewards on every purchase, and choose free gifts. Plus, we offer a 30-day Return Policy. All orders made directly on our website arrive in our thoughtfully-packed, premium packaging.
You can find us at some of your favorite online retailers such as us Amazon, Macy's, Dick's Sporting Goods, Kohl's and The Grove Collaborative. Use our Store Locator to find us in brick-and-mortar retail stores. Inventory may vary so it's best to check with retailers directly on the products they have available.
Oars + Alps is for the active person who wants high quality products and results you can actually see and feel. Few, if any, skincare products on the market are specifically created with clean ingredients and that you can through your everyday adventures. We scour the world for premium ingredients like our unique, antioxidant-rich Alpine Caribou Moss™. Found in northern Finland, this resilient lichen helps boost skin elasticity and protection against environmental hazards, so we add it to just about everything we make. Read more about the ingredients we do and don't use.
Shipping + Returns
We ship to everywhere in the United States as well as Puerto Rico and all US territories. We do not ship internationally at this time, but we're working hard to be able to!
We offer 3 shipping methods:
1) Standard Shipping (4-8 Business Days) usually shipped ground via FedEx. This is complimentary with orders $40+. Orders under $40 after discounts/promotions incur a shipping charge of $7.99.
2) Expedited Shipping (3-5 Business Days) shipped via FedEx for $10.
3) Rush Shipping (2 Business Days) shipped via FedEx/UPS for $16.
You can track your order via the link sent to you in your order confirmation email. If you never received this, let us know by contacting hi@oarsandalps.com and we'll resend it.
We fulfill quickly! If you have questions on changing your address on an order, please contact us as soon as possible on the same day you placed the order at hi@oarsandalps.com to see if it's possible.
We process all orders immediately. If it hasn't already been sent out from our warehouse, email us at hi@oarsandalps.com ASAP and we can cancel it. If it has already been sent out, we can assist you with a return when it arrives at your address.
We truly believe our products are the best out there, and we fully stand by their quality. If for some reason you don't feel the same way, email hi@oarsandalps.com. If you are not satisfied, you may return the products within 30 days of delivery. We will not accept them after this window. We cannot accept returns of our hand sanitizer products.
Of course! All orders $40 or more after promo codes get free standard shipping! 😎
Yes we do! Please allow for additional shipping time for APO, DPO, FPO and PO BOX addresses. Those orders will be sent via USPS priority mail and different shipping rates may apply.
Products
Nope. No. Never. And we will never change this stance.
All Oars + Alps products are vegan excluding our lip balm which contains beeswax.
We formulate our products with a wide range of skin, body, and hair types in mind. Use our Skin Quiz as a starting point for building a customized routine. If you'd like additional recommendations for your skin type or have a specific skin concern, please reach out to hi@oarsandalps.com and we'd be happy to help! 👌
This is very important to us! We strive to use the most eco-friendly packaging to make little impact on our environment while also protecting your products while they venture from our warehouse to your door. Our tissue is certified by the FSC (Forest Stewardship Council) and meets the standards for responsible forestry. ♻️
Most of our products meet TSA guidelines. Our Solid Face Wash is also, well, a solid, so there's no need to worry about it spilling in your carry on or gym bag! ✈️
Subscriptions
It's easy! If you tried one of our products, you can choose to subscribe to it as well as to any number of products or kits and decide how often you want it delivered.
Earn more rewards faster! Subscribers get 2 reward points for each $1 spent on products or kits they're subscribed to! 👍. Let us take the hassle of getting skin care products off your shoulders and we'll deliver it right to your door automatically.
Note: You are unable to use rewards on subscriptions.
Create an account if you don't have one already. You can then cancel your subscription by logging into our website and clicking on your name > My Account > Manage Subscriptions > Subscriptions. This will cancel all upcoming orders and will not stop orders already processed.
Create an account if you don't have one already. You can then manage your subscription on our website where you can change the frequency, skip a shipment, pause, or cancel at any time. If you'd like to merge multiple subscriptions, just shoot us at email hi@oarsandalps.com.
Billing
We accept all major credit cards like MasterCard, VISA, Discover, and American Express. Debit or Credit. We also accept PayPal and Amazon Pay. We do not accept checks or money orders.
You will get charged as soon as your purchase is processed.
You can easily update your card information by clicking on "Account" and then clicking "Update Card."
Rewards
Sign up for an account on our website! If you already have an account then you're already set.
You earn 1 point for every dollar you spend. You can earn additional points by signing up for our newsletter, following us on Instagram, and by writing a review (up to 5 reviews).
Once you've earned enough points, you can redeem rewards listed on our Rewards page! They cannot be used with any other discounts or on orders with subscriptions.
Points should be updated immediately.
Points expire after 24 months.
When you return an item, you lose the credit you originally earned.