"Train hard, train smart, and have fun."
That's Matt Wilpers' mantra, but it's also the essence of this documentary.
We follow Matt before, during, and after an endurance cycling event led by Hincapie Cycling Apparel. Along the way we see all the diligent training, planning, and effort that go into what is ultimately Matt's favorite activity: succeeding with others. His life in New York is in constant motion to the point that he's faced mental health challenges and has learned how to care for his body inside and out via purposeful routines. Matt works in self-care and skincare regimen alongside his fitness routine to keep bringing his best everyday.
"Whenever I go back home or go to a bike race in the middle of nowhere, I just feel the pressure release. It reminds me that in my everyday life here in New York City, I need to release some of that pressure just to stay healthy, mentally and physically."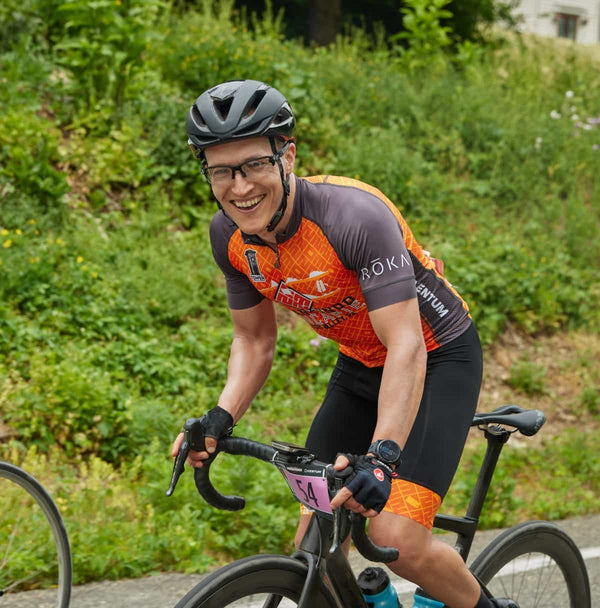 "Your body has a hard time differentiating between training stress and stress stress…Back in my early thirties, I didn't really know what was going on, but I was handling a lot of stress. Eventually it really put me on the sidelines."
Oars + Alps Products Featured in 'The Ride'