How it works
FAQ
Features
Ingredients
DEO DETOX GUIDE
When switching from antiperspirant to aluminum-free deodorant, it can take some time for you body to adjust. Here's what to expect during the deo detox period.

Note that this is just a guide - your body may follow a different timeline!
Apply your aluminum-free deodorant to clean, dry armpits in the morning and again throughout the day as often as desired. You're unlikely to experience much sweat or BO during Week 1.
You are sweating more. Your pits are purging the aluminum in your sweat glands that's left over from antiperspirant. You may have more body odor as the odor-causing bacteria on your skin recalibrates.
You'll sweat more and smell less as your body continues to adjust.
Odor and sweat begin to disappear as your body now relies on your aluminum-free deodorant to do its job.
If you experience body odor during this period, use a cooling + Cleansing Wipe under your arms, allow the area to dry and then reapply your aluminum-free deodorant as often needed.
LEARN MORE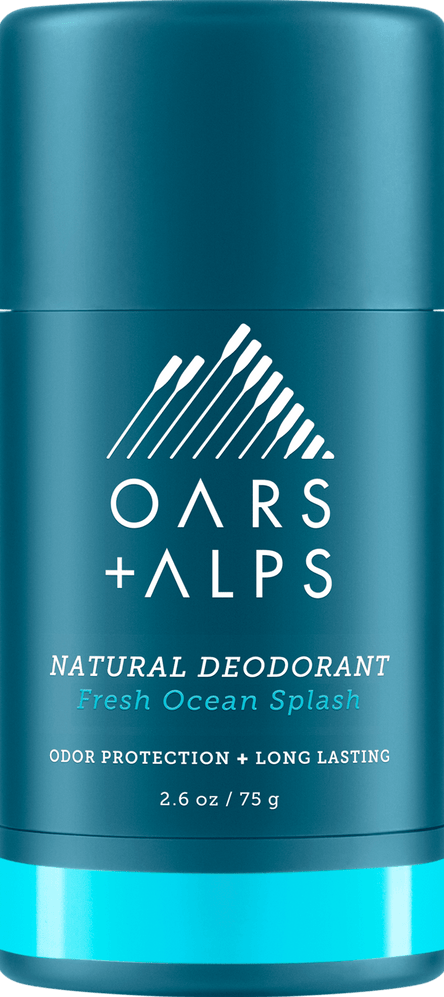 Made with clean ingredients that are effective against odor-causing bacteria. Learn more about the veganingredients we choose to put in our deodorant.
Our non-sticky formula dries quickly and absorbs moisture while reducing friction from hair and inflammation that comes from movement.
Our Alpine Caribou Moss is rich in antioxidants that allow it to thrive in the harshest elements of the Arctic Circle—and shield your skin from irritation.
Our Eucalyptus Spearmint Deodorant formula is aluminum-free, which means sweat stains are a thing of the past. Read about the top benefits of switching to aluminum-free deodorant.
First time? Learn about what to expect when switching to aluminum-free deodorant.
Aluminum-Free, Alcohol-Free, Glycol-Free, Paraben-Free, Phthalate-Free, Sulfate-Free
Ingredients
(Hover over ingredient to see details)
Propanediol (Corn Derived), Water, Sodium Stearate (Palm Derived), Aloe Barbandensis (Aloe) Leaf Juice, Zea Mays (Corn) Starch, Glycerin, Fragrance, 2-Methyl 5-Cyclohexylpentanol (Anti-bacterial), Cladonia Stellaris Extract (Alpine Caribou Moss), Phenoxyethanol, Ethylhexylglycerin, Citric Acid, Sodium Benzoate, Potassium Sorbate.
Like all of our men's aluminum-free deodorants, our cedarwood deodorant does not include:
Aluminum
Parabens
Phthalates
Triclosan
Alcohol
Baking soda
These ingredients are commonly found in other deodorants and antiperspirants. Read more about how to analyze deodorant ingredients and why we only use clean deodorant ingredients in our formulas.
In general, you can unclog your armpit pores by switching from an antiperspirant to an aluminum-free deodorant. Antiperspirant prevents you from sweating by using aluminum to plug up the pores that release sweat. Our men's aluminum-free eucalyptus deodorant doesn't clog your pores or prevent them from releasing sweat. Instead, a good aluminum-free deodorant will absorb sweat once it's been released while also reducing body odor.
We use Corn Starch and Aloe as two of the main powerful, clean ingredients in our men's aluminum-free deodorants.
One of the best base ingredients for an aluminum-free deodorant is Corn Starch. It's great at absorbing sweat and has a silky feeling, whereas an ingredient like Baking Soda has a powdery texture.
Aloe helps prevent chafing and irritation as well as acts as an antibacterial, antimicrobial, and antiseptic.
Reasons to avoid baking soda-based deodorants:
Baking soda has a higher pH level than corn starch, which can result in dryness and irritation on the skin.
Has a powdery texture
Reasons why Corn Starch deodorants are a better base ingredient:
Absorbs sweat without clogging pores
Corn Starch has a smooth texture.
Has a neutral pH level